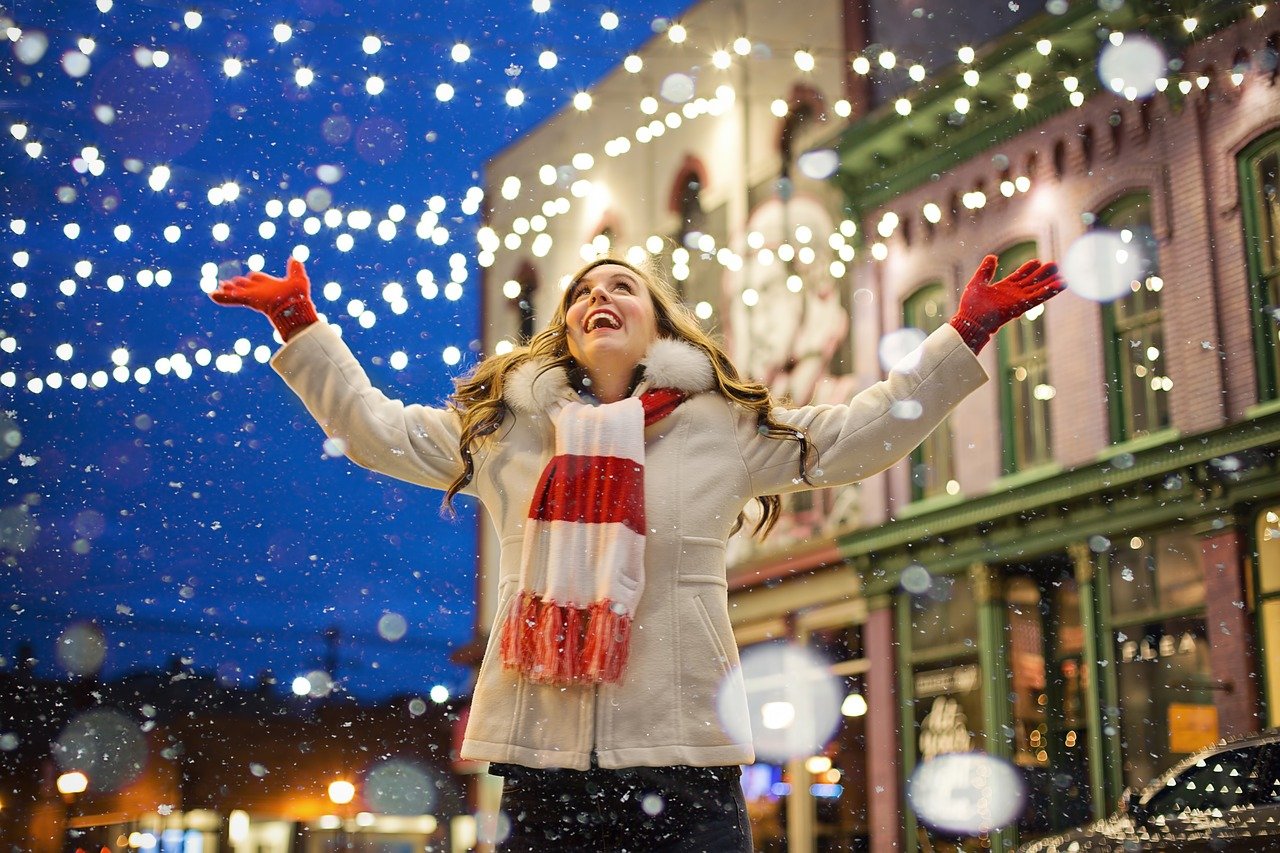 The COVID-19 pandemic has accelerated digital transformation across a number of industries.
As a consequence, digital commerce has also grown exponentially over the past few months.
Online shopping has made significant strides among consumers as they sought to replace the traditional and in-store sales channels.
With the rush to meet the rising digital demand for e-commerce this year, businesses are now speculating on planning and prioritizing their marketing initiatives for the 2020 holiday season.
It's safe to say that this year's holiday shopping would be fairly different from its predecessors. With businesses gearing up for recovery, brands need strategic digital marketing initiatives to adapt to consumer's insights and keep newly acquired customers.
COVID-19's impact on holiday shopping
The long-term economic impact of COVID-19 is predicted to be felt across industries this year until the next. Businesses had no choice but to follow safety procedures and reduce their store's foot traffic.
With many companies making significant changes to their business operations, including figuring out new ways of product and service deliveries, more changes will likely commence as the holiday season approaches.
As early as now, several US retailers have already announced that their physical stores will be closed for Thanksgiving. News that Walmart, Target, Best Buy, and Ulta closing for Thanksgiving just add further changes to the holiday shopping dynamics of consumers.
Shaping your holiday marketing strategy by understanding consumer behavior
The months leading up to the holiday season are filled with uncertainty. With various safety measures being implemented alongside the economy's gradual opening, new consumer channels and purchasing behavior have emerged.
Businesses need to prepare for the holiday season by understanding how consumer behavior has changed over the past few months.
Google has identified several consumer insights that would be vital for this year's holiday marketing initiatives:
CONSUMER INSIGHT 1: More consumers are shopping online for items that they would usually buy in-store.
The accelerated rate of the e-commerce boom has forced traditional retail organizations to jump to the digital bandwagon. As consumers abandon their long-established buying habits, homebound customers have begun to try new opportunities to purchase their everyday necessities. Google noted that besides the apparent rise in online grocery shopping, 1 in 4 shoppers opted to go online to buy something that they would typically buy in-store.
To prepare for the holiday season, businesses need to prioritize on doubling down their omnichannel strategy. Since more consumers are now getting accustomed to buying things online, having a flexible and scalable e-commerce channel will make a big difference during this year's holiday season.
CONSUMER INSIGHT 2: Shoppers expect new contactless operations whenever they try to make any type of purchase.
As government-imposed lockdown orders were implemented, Google reports that 53% of shoppers have started to try out new shopping services for the first time. Besides online grocery delivery, shoppers have formed the habit of trying out curbside pickups and even checking the items' inventory before heading to the store.
The needs of consumers are also changing. With everyone staying at home and practicing social distancing, Google's search data has shown that today's consumers are looking for items that complement their at-home lifestyle. Businesses need to understand and be proactive enough to adjust their holiday strategies based on emerging consumer trends. Their products and services need to reflect the changing needs of their consumers.
CONSUMER INSIGHT 3: As consumer sentiment plummets, shoppers are inherently more conscious about "shopping for value."
The widespread disruption of COVID-19 to the lives and livelihoods of families worldwide has resulted in a decrease in consumer sentiment. People are now looking for products that have more value for money. For companies to be successful in the 2020 holidays, they need to have a strong and targeted digital marketing strategy that will be able to reach the right consumers with the products that are most relevant to them, at the right price.
Consumer Trends to Expect for the 2020 Holidays
Businesses often come up with a holiday marketing strategy based on last year's data and consumer insights. However, that kind of mindset will not be enough to prepare for the 2020 Holiday Season. To help your business prepare, here are the Top 5 consumer trends to expect for the 2020 holidays:
TREND 1: E-commerce
Expect a deluge of holiday shoppers to shop online, but some may also visit in-store for fulfillment centers.
As the global economy tries to recover, the holiday season is expected to have an end-of-year peak shopping season. Heightened physical and safety measures are expected to be still in full effect in-stores. With the increased e-commerce transactions during the lockdown, it is expected that consumers will likely patronize online shopping for their holiday shopping needs.
Companies need to be ready for the influx of holiday shoppers. Get started with your Black Friday shoppers by looking for deals that they are trying to snag. If your business has physical stores, offer considerable discounts for curbside pickup and BOPIS (buy online pick up in-store) arrangements to drive holiday foot traffic.
TREND 2: Loyalty
Drive loyalty to new online holiday shoppers.
It would be an excellent opportunity for brands to gain loyal holiday shoppers this tear. Consumers discovered new brands during the lockdown from various online shops, websites, and direct-to-consumer (DTF) businesses. If you want those consumers to come back for the holidays, then you must incentivize them in doing so.
As the holiday season draws near, create additional touchpoints with online shoppers that have visited you over the past few months by showing deals and discounts for the upcoming holidays.
You can also try to evolve the company's video creatives with messaging that's personalized to your target audience's current situation, location, and context. Shakr Local can help brands create unique and customized video creatives that can be deployed to multiple locations during this year's holidays.
TREND 3: Applications
Mobile apps will influence the holiday shopper's purchasing decision across the buyer's journey.
The holiday season is a great time to build the brand's consumer base on their mobile apps. Brands that market via mobile apps should focus on attracting new audiences and targeting the best potential long-term app users.
Get a head start by building your app's user base as early as now to get ahead of the Black Friday and Cyber Monday shoppers. This is also an excellent time to bring back users. Retarget and re-engage users who have abandoned the app and target the best possible local audience.
TREND 4: Lifestyle
Complement a consumers' new at-home lifestyle with the holiday shopping gift guide.
Consumers who stayed at home have recently rediscovered the hobbies and activities that they wanted to make time for. The homebody economy created new consumer personas such as home exercisers, homeschoolers, remote workers, and home cooks. Brands need to appropriately target the lifestyles of these consumers by making sure that data-driven product insights are being used with your company's holiday deals and campaigns.
TREND 5: Travel
Holiday travelers will keep their visits local or even virtually.
The comfort levels of consumers will rise as the months pass by. However, consumers are expected to take short trips within the area rather than take long-haul flights. Holiday get-togethers with the family are likely to be reduced, resulting in more virtual dinners and celebrations. Companies need to stay on the top-of-mind of holiday travelers and even those who opted to stay at home and make do with virtual celebrations.
Optimizing Marketing 5Ps for the Holiday Season
Sales during the last quarter of the year will be more critical than ever as companies all try to bounce back from the losses caused by the COVID-19 shutdown. Businesses need to be fully prepared and equipped to handle holiday shoppers who are looking for the best deals.
At the same time, they should also be productive enough to adjust to the safety measures and enforce new shopping habits brought by the pandemic. Here are several ways on how to optimize the 5Ps for the 2020 holidays:
· Price
Price has always been a deciding factor for consumers, but even more so during this holiday season. Total Retail's data showed that nearly two-thirds of shoppers would abandon their purchase if they can find a cheaper alternative elsewhere. Price sensitivity is expected to prevail during the holiday season. Companies face the challenge of offering the best brand experience for their holiday shoppers while making the price attractive for people who have recently experienced financial difficulties from COVID-19.
· Presentation
Businesses should be more conscious of the growing concern for store cleanliness during this year's holiday season. It's safe to assume that a large percentage of consumers will prioritize store cleanliness and safety procedures once the economy starts to reopen. Companies need to gain their consumers' trust by being transparent about their safety protocols and cleaning procedures.
· Promotion
Utilize store promotions to their full advantage this year by giving consumers more incentives to shop. Companies need to consider the nuances of their target audience, including their market, channel, and location. Localized video promotions, along with curbside and BOPIS arrangements, will play a crucial role in holiday promotions.
· Promptness
Make order fulfillment (both online and in-store) as seamless as possible. A seamless order fulfillment became the gold standard for at-home consumers during the lockdown. As such, consumers are expecting the same thing for the holiday season. Companies need to enable a new and improved omnichannel and "contactless" service delivery for the barrage of holiday shoppers that are expected to arrive online and in-stores.
· Personalization
Deliver a more personalized experience for your holiday shoppers. Excellent customer service is a company's necessary investment that becomes the primary differentiator for a consumer's brand patronage. Whether your holiday shoppers are going online or in-store, make sure that the brand delivers a personalized shopping experience for your consumers. Take a look at your current consumer data and be better equipped to understand, individualize, and influence your holiday shopper's purchase journey.
Tips to Grow Your Consumer Base for the Holidays
This year's holiday season is expected to bring in several new holiday shoppers. New shoppers represent a whole new opportunity to expand and grow your consumer base. Here are several tips to get you started:
TIP 1: Personalization with Localization
This year's holiday marketing strategy needs to focus on an efficient and measurable reach. Brands can do that by adjusting their holiday video ad series to concentrate on marketing localization.
Companies need to select their target audience with localization strategies for their market-driven video campaigns in selected area clusters. Shakr Local can help your company plan your holiday creatives as early as now with locally relevant video campaigns at scale for your brand.
TIP 2: Look for Lookalikes
Consumers are looking at product reviews more earnestly than before. Ensure that your consumers can reach those savvy holiday shoppers who are scouring for the best deals online.
You can start your customer acquisition strategy by leveraging on product lookalike models and target audiences with similar behavior to grow your audience.
TIP 3: Retarget Across Channels
Video ads on social media is a great retargeting opportunity. Remember to strategically use social media as a platform that provides a cohesive purchasing journey for the brands. You can use email marketing and retarget your video ads for non-purchasers, shoppers that abandoned cart, and even your loyal consumers.
TIP 4: Ramp Up Re-engagement
Don't forget about the customers that you haven't seen since last year's holiday season. Use win-back messaging to re-engage last year's customers. As early as now, you can start your holiday campaign by re-engaging all your lapsed customers and even customers who signed up for the email but never became customers.
Include best sellers in your creative and start creating a festive gift guide video campaign for your targeted audience. Shakr Local's video marketing campaigns will help your company reach the right audience with unique and personalized video ads.
Winning Video Ads Campaign from Brands
Lay's Night Before Kickoff Bedtime Story
'Twas the night before kickoff and not a player was stirring, except for … @RobGronkowski, @tombrady, @dak, @EzekielElliott, @tonyromo, @KatieSowers, and @MoneyLynch. pic.twitter.com/MKyAT2VNMl

— LAY'S (@LAYS) September 3, 2020
As the economy starts to reopen in the United States, Americans are also anticipating the start of the NFL season this September. Lay's are helping American football fans envision this year's NFL with a bedtime story featuring famous football players such as Rob Gronkowski, Tom Brady, Ezekiel Elliot, and Tony Romo, to name a few. Lay's video could appeal to football fans who are also anticipating the football season at the comforts of their home. Lay's helps its customers make the most of the football season by giving them chips to snack on while watching the games at home.
Starbucks' Get Fall Series Hotline
The famous Pumpkin Spice Latte and Salted Caramel Mocha is an all-time Starbucks favorite. It's coming back again this season with the "Get Fall" hotline. Starbucks lovers can call 1-800-GET-FALL to hear various quintessential fall melodies. Each melody is designed to create a soothing ambiance of autumn traditions like visiting a pumpkin patch or reading by a fire.
At the tail end of the summer season, Starbucks asks its customers to welcome the fall season with a little pumpkin spice into their lives. The launch of this seasonal menu can help re-engage loyal customers and give them something to look forward to after being homebound for the summer season.
Forever 21 and 7-Eleven's Collab #F217ELEVENCHALLENGE

Forever 21 and 7-Eleven recently launched a fashion collaboration with limited edition sweat sets and t-shirts. Following the launch of the collection, these two brands also created a dance challenge with hip-hop dance influencer Natalie Bebko. The dance challenge is set to a song from Forever21, and fans can recreate and post it with the hashtag #F217ELEVENCHALLENGE on TikTok.
Branded merchandise has become a rising trend, and brands like Forever 21 and 7-Eleven could connect with the younger Gen-Z shoppers on apps like TikTok. By working together, these two brands can mutually benefit from each other as they mesh their audiences and increase their sales revenue during the pandemic.
Capri Sun's We're Sorry It's Not Juice Campaign
Capri Sun's new campaign named We're Sorry It's Juice features filtered water in its classic juice containers for school children. The campaign aims to help school kids stay hydrated as they go back to school, where water fountains are shut down due to COVID-19 restrictions.
Filmed at a playground where kids are practicing social distancing, Capri Sun's video reminds us how this school year could be filled with unexpected changes. The We're Sorry It's Not Juice campaign allows Capri Sun to help school kids in a relatable and comical way. This initiative is also a great way to help the brand keep its image as an all-around beverage brand for parents and their kids.
We're here to help you get started on your video ad creatives for the 2020 holiday season!
Start planning those video ad series as early as now. Let Shakr help you create holiday videos at scale with Shakr Local. We'll help you create personalized and localized video marketing campaigns for the 2020 holidays.
Shakr Local at Scale can help businesses connect with people in a whole new meaningful way with our top-notch hyper-local campaign creative at scale. Locally relevant ads are perceived to be highly personalized and can dramatically increase local businesses' consumer engagement.
Your personalized video ads will help your brand stand out among tons of holiday shoppers. Schedule a discovery call with us now
References:
Bruno, D. (2020). Holiday Data Prepares Retailers for Post-COVID-19. Retrieved 4 September 2020, from https://www.mytotalretail.com/article/can-consumer-insights-from-2019-holiday-season-help-retailers-prepare-for-covid-19-recovery/
Forecast for holiday shopping because of the coronavirus. (2020). Retrieved 4 September 2020, from https://www.digitalcommerce360.com/2020/05/13/the-shopper-speaks-so-what-about-the-holidays/
How the pandemic may affect holiday shopping. (2020). Retrieved 4 September 2020, from https://www.thinkwithgoogle.com/consumer-insights/pandemic-holiday-shopping/?utm_medium=email&utm_source=d-content-alert&utm_team=twg-us&utm_campaign=TWG-US-NL-2020-07-30-Content-Newsletter-Knak-Pilot&utm_content=cta-btn&mkt_tok=eyJpIjoiWlRCbFlXWmhPRGhpWmpobSIsInQiOiJ5MVpodUpOaFJRMmlkdExnT1ZcL3dYVkR2YlpuVTJOR0RqWGp5aDMyQnJTOFJnUjgwQzdmckRiMUtldnI4cDdaSmt2dmpXRFJzUHFjb0g1bWxmQWpCZmt1V1RRM0lcLzhXd2NpeWtWbkFwb0w3R0VZMjJDOUNtS0V5bFJEUXlzRXlPIn0%3D
What to Expect for Holiday Season 2020: 5 Key Consumer Trends | Criteo. (2020). Retrieved 4 September 2020, from https://www.criteo.com/insights/holiday-trends-2020/
The post 2020 Holiday Strategies to Adapt to the Changing Consumer Insights appeared first on Shakr Video Marketing Blog.
* This article was originally published here