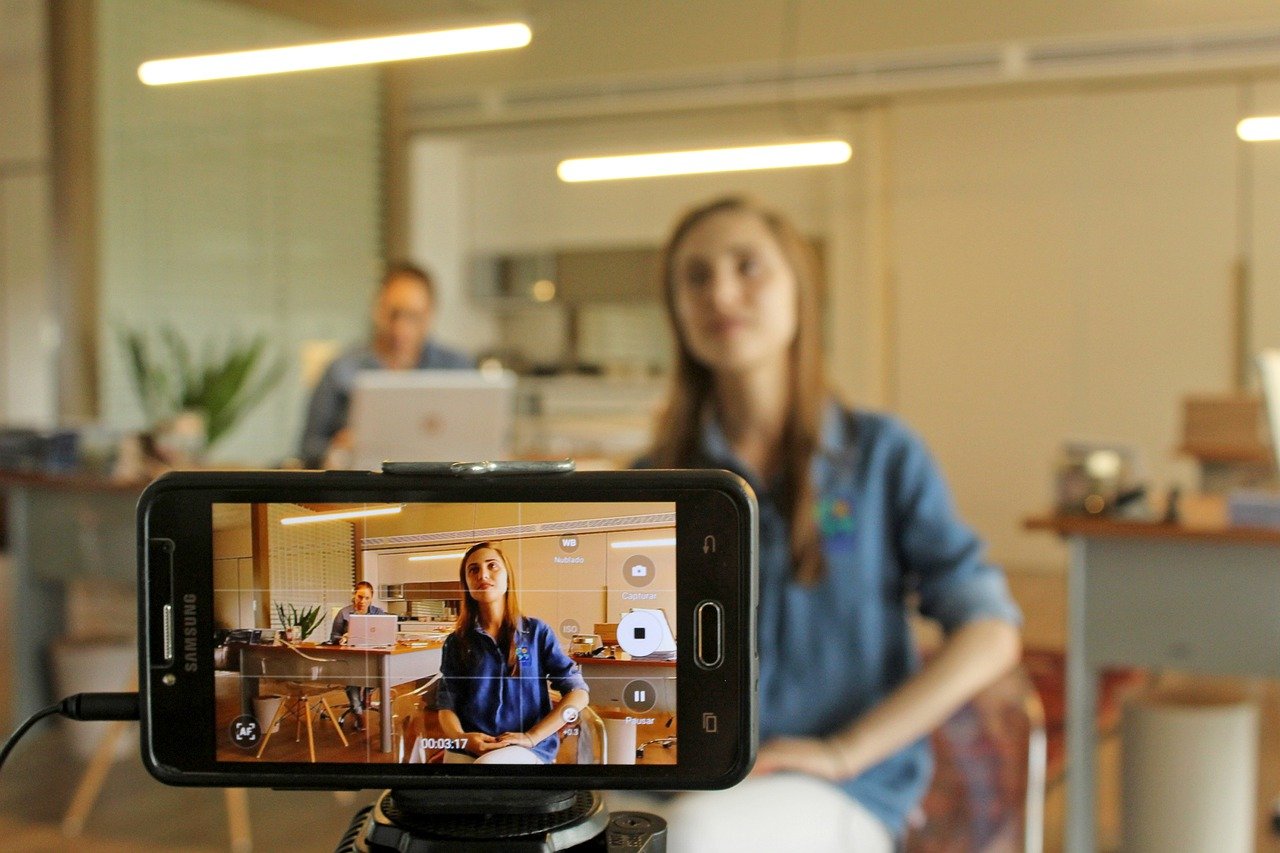 Are you thinking about adding video to your existing marketing strategy? If so, you should know that you're making an excellent choice. Video content is growing in popularity, with experts predicting that by the end of 2021, the average person will watch 100 minutes worth of online content every day.
Companies of all sizes can provide a better customer experience by using video content to host events, share content, and entertain their subscribers. You'll also be in a better position to explain complex information and build trust with visual posts.
Our goal today is to show you four key benefits that come with creating videos for your brand. We will talk about everything from hosting live events to adding video content to your blog. By the end, you'll see why this strategy is quickly becoming the preferred marketing format for many businesses.
Expand to New Marketing Channels
One of the best parts about video marketing is it allows you to experiment with new marketing channels. Social media platforms like Facebook and Instagram are great for businesses, but adding videos to your campaign can significantly increase engagement.
Currently, 60% of marketers use interactive elements on Instagram, such as their Stories feature. This feature is popular because it allows brands to post quick videos announcing flash sales, offering advice, and generally engaging with users.
When you consider that Instagram Stories have an average completion rate of 85% and these posts are videos, it's easy to see why marketers are switching to this type of content. Businesses create and schedule 2-3 stories per week because it gives them an opportunity to reach prospects that may otherwise scroll past their profile.
YouTube is a social media platform that wouldn't be possible without video content. Believe it or not, over 2 billion people log in to YouTube every month. You can dramatically improve your reach by repurposing blog posts into engaging videos. Many people prefer this format when they want to quickly learn about something without reading a guide.
Get More Real-Time Engagement
While we are on the topic of social media, let's talk about how you can get more real-time customer engagement with videos. Business owners and marketing teams use social media to host a wide range of video content, from webinars to ask me anything (AMA) events.
Live video gives you the chance to connect with your audience in new and exciting ways. People enjoy the chance to get to know the personalities behind their favorite brands.
The more time you spend with your audience, the more you'll begin to understand their goals and pain points. You can take this information and build buyer personas that define your target audience. Once you know what customers want and expect from your brand, you can show more of those traits during your live video events.
For instance, if you just released a brand new product and want to get more engagement, you could consider hosting a live question-and-answer session. If someone is on the fence about your latest release, these events allow you to overcome their objections and put your value proposition on display.
You can also use live events to spread the word about ongoing promotions. So, if you're currently running a giveaway, a live event announcing the event and showing off the prizes can be just the thing to boost your campaign engagement.
Boost Search Engine Visibility
Did you know that videos are 50x more likely to drive organic traffic when compared to text-only posts? If more people can find your content, there's a good chance you'll appear in a prominent position on Google for your chosen keywords.
Google's algorithm looks at over 200 factors when determining where to rank a website and specific pages. Uploading videos to your website and social media adds more context, which the AI system can use when figuring out where and when to show your brand.
There are several ways you can make your videos more SEO-friendly. First, we suggest uploading a written transcript or including closed captions. Not only does this addition make your video more user-friendly, but it gives Google more information about the page. If you want to make it to page one for your top keyword, you need to provide as much information as possible that details your site's purpose and goals.
We also recommend taking the time to get the messaging in your title, description, and thumbnail aligned. You don't want to mislead your users with a sensational title or thumbnail. If users feel like they were misled, they will likely leave early and avoid future videos. Consequently, if they were a good fit for your brand, they will never find out because of this one small mistake.
When users watch your videos all the way through and engage afterward, you have the opportunity to build rapport and potentially turn them into paying customers. Simultaneously, increased dwell time and engagement send positive signals to Google when they crawl your site.
Skyrocket Subscriptions and Sales
Finally, let's talk about how videos can help increase your subscriptions and sales. Businesses need to sell products and build lead lists if they want to thrive. Videos are an excellent way to show users why they should purchase your product.
Online shoppers are more than willing to do their research before they complete an order. If you have a video on your landing page that shows this information, they don't have to leave to learn more. As a result, they are more likely to stick around and become customers because they didn't have time to get distracted or change their minds.
Research shows that adding videos to landing pages can result in 86% more conversions. In other words, you can nearly double your sales by picking the right time and place to present your video.
It's also possible to increase your email subscribers and social media followers by adding video content to your blog posts. When someone watches one of your uploads on your site or a social media channel, don't forget to include a call-to-action that asks them to subscribe for more great videos.
Final Thoughts
Video marketing is showing no signs of slowing down. In fact, between the surge of smartphone users and voice-powered devices, the need for more high-quality video content is on the rise. It's not too late to grow your business with this strategy.
Think carefully about the needs of your customers, and create clickable, valuable content for your readers. Before long, you'll have the opportunity to experience all of the benefits mentioned today for yourself.
Font: https://customerthink.com/4-benefits-of-using-video-as-a-marketing-tool/
* This article was originally published here