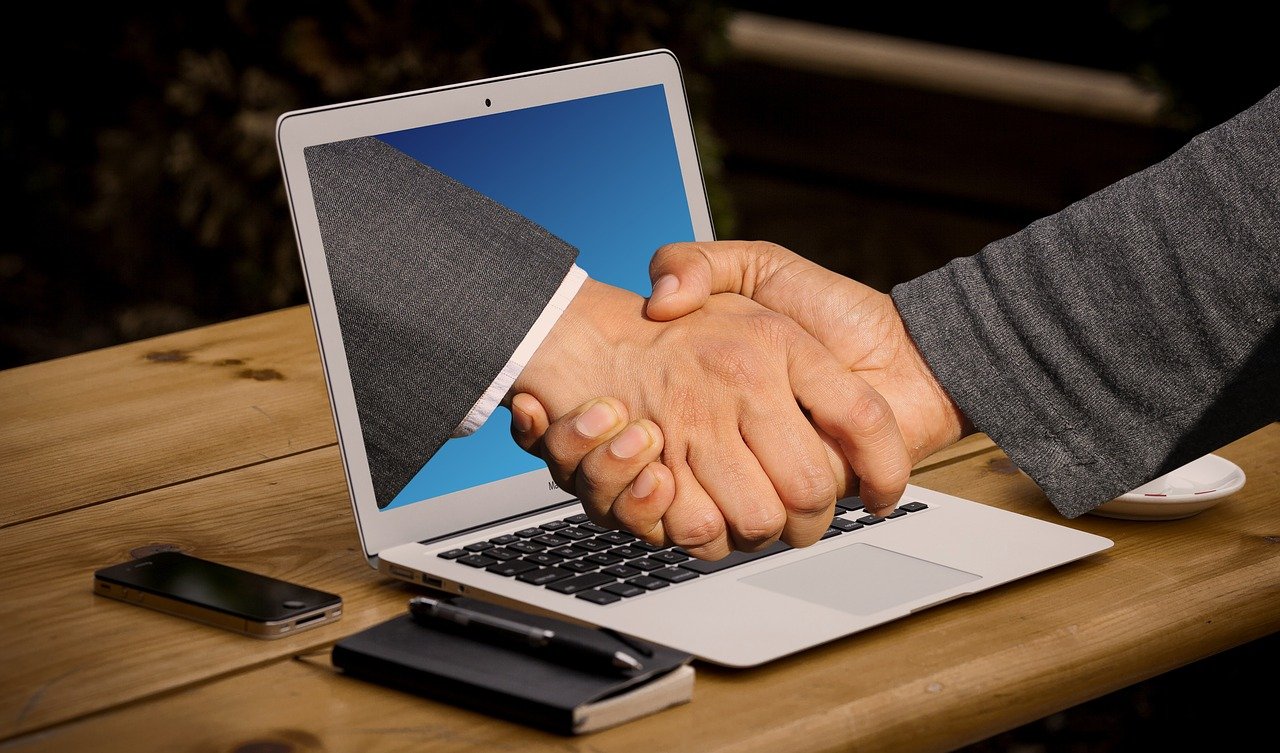 Trust is a key component in every brand's relationship with its audience. In order to build and maintain credibility, attract customers, build relationships with loyal fans of the brand, and ultimately sell your products and services to them, they must first trust you.
These days, though, trust is more difficult to come by than it used to be. For example, according to a recent study by Deloitte, millennials don't trust brands and businesses as much as they used to. In fact, 26% of millennials say they have zero trust in business leaders.
Instead, they crave interacting with businesses and brands that display genuine authenticity and social responsibility–and they want to see those values reflected in the brands they give their hard-earned money to.
Now, more than ever, people are looking to do business with brands they can trust and believe in. While most people don't necessarily place much trust in marketing materials, crafting the right content can help you earn their trust.
In this post, we're taking a look at specific strategies you can use to create social videos for your brand that will help you build trust and win sales.
Why Video?
Video is a fantastic medium for building trust with your audience. It can feel more transparent to viewers than a piece of written content or marketing collateral, for example, because it gives them a chance to put their eyes on the people behind the brand, and decide whether to put their trust in them.
Video is also a great way to give your audience a look behind the scenes in your business. They'll get a look at you and your team, and you'll get a chance to showcase your team dynamic and company culture–and, of course, let your authentic personalities shine.
Leveraging video content in your social media channels can help you rank well in the algorithms, and video on your website keep visitors there longer. According to a recent survey by Wyzowl, 79% of the people surveyed said a video from a brand had persuaded them to buy an app or piece of software.
Additionally, video drives high engagement on social media. Forty-eight percent of people said they're more likely to share video content on social media–a higher percentage than any other type of social content, with posts coming in at 23%.
4 Ways to Use Video To Build Trust That Drives Conversions
Building trust through video boosts engagement, builds trust, and ultimately drives conversions. Let's take a look at a few specific strategies you can use to create videos that build trust.
Create Customer Testimonial Videos
Customer testimonials in any form help to build trust for brands, but video testimonials are especially effective. These videos feature real customers explaining how they used your product or tool and why it's so crucial and valuable to them.
Customer review videos can be shared organically and used to retarget similar customer profiles through PPC campaigns.
According to this recent survey by Wyzowl, 68% of people prefer to learn about a business, product, or brand through video. And, 91% of people ages 18-34 trust customer reviews as much as they would trust a friend's recommendation.
Testimonial videos should be short–no more than one minute long–and can focus on single or multi-customer testimonials.
Take a look at this short–but effective–video testimonials that compares Shefit Apparel bras with a competitor brand.
Combining the incredible influence of customer reviews with the trust-building power of video packs an enormous punch for businesses that leverage the two.
Have Your Team On Camera
Showcasing your team on camera is a great way to give your customers a peek into your company culture. People like knowing who they're doing business with, so get your team members on camera telling stories.
This LifeLock video features a member of the company's Alerts Team who works one-on-one with identity theft victims.
Have your employees talk about their favorite parts of their job, or cover high-profile projects you're working on that might be of interest to your current and potential customers. Let your team tell stories about your business, why it's important to them, how it was built, and why they love helping people.
Shooting live video on social media is the ultimate way to be authentic with your audience. They can see you and communicate with you in real-time, and the experience will help them decide whether you resonate with them, and whether to engage further with your brand.
Feature Behind the Scenes Content
Sharing behind-the-scenes video content is another strong strategy for building trust with your audience. Giving your audience a peek behind the scenes gives people a look into your company culture and helps them get to know your business.
Sticker Mule leverages video to give customers a glimpse of shenanigans around the warehouse, a behind-the-scenes look at their commercial production, and a glimpse into the everyday working lives of its team members, who work remotely across the country.
Giving your audience access to your inner workings will help them feel like part of your world–and make them more likely to do business with you.
Create Videos Showcasing UGC
User-generated content (UGC) is one of the most influential factors in shopper's purchasing decisions today. A whopping 90% of consumers say UGC directly influences their buying decisions.
While UGC is particularly great for Instagram Stories, adding in snippets of reviews as a text overlay or placing them in the video description can be wildly beneficial.
Confetti card company Boomf uses UGC masterfully, creating a steady stream of videos submitted by users who gifted their surprise cards to unsuspecting friends and family members.
Before you use someone else's social images in video clips in your marketing, be sure to ask permission from users.
Create a Ton of It
It's important to note that you need to create a ton of video in order to stay relevant and connect with as many potential customers as possible. The internet is already noisy, and it's just going to get noisier–so you have to post videos often to be seen.
Not every video will resonate with every user, because each person is unique–that's all the more reason to post as often as possible.
Post frequency and volume are important if you want to stay relevant. Relevancy is the key to building and maintaining trust with your customers. Whatever your strategy, craft a video strategy that's sustainable for you.
Scalability is key to sustaining your video strategy for the long haul. Tools like Shakr are the perfect solution for brands that want to scale their video production quickly and efficiently.
Final Thoughts
Video can be a powerful tool for building trust between your business and your prospective and current customers. Your business can leverage the power of video for building trust through customer testimonials, featuring your team on camera, sharing behind-the-scenes snippets, and utilizing UGC to create video content for your prospective customers. Scaling quickly and saving time in your video production is the key to putting all these pieces into place, but the effort will pay dividends in both ROI and the trust you'll earn from your audience.
The post How to Use Video to Build Trust & Win Sales appeared first on Shakr Video Marketing Blog.
* This article was originally published here