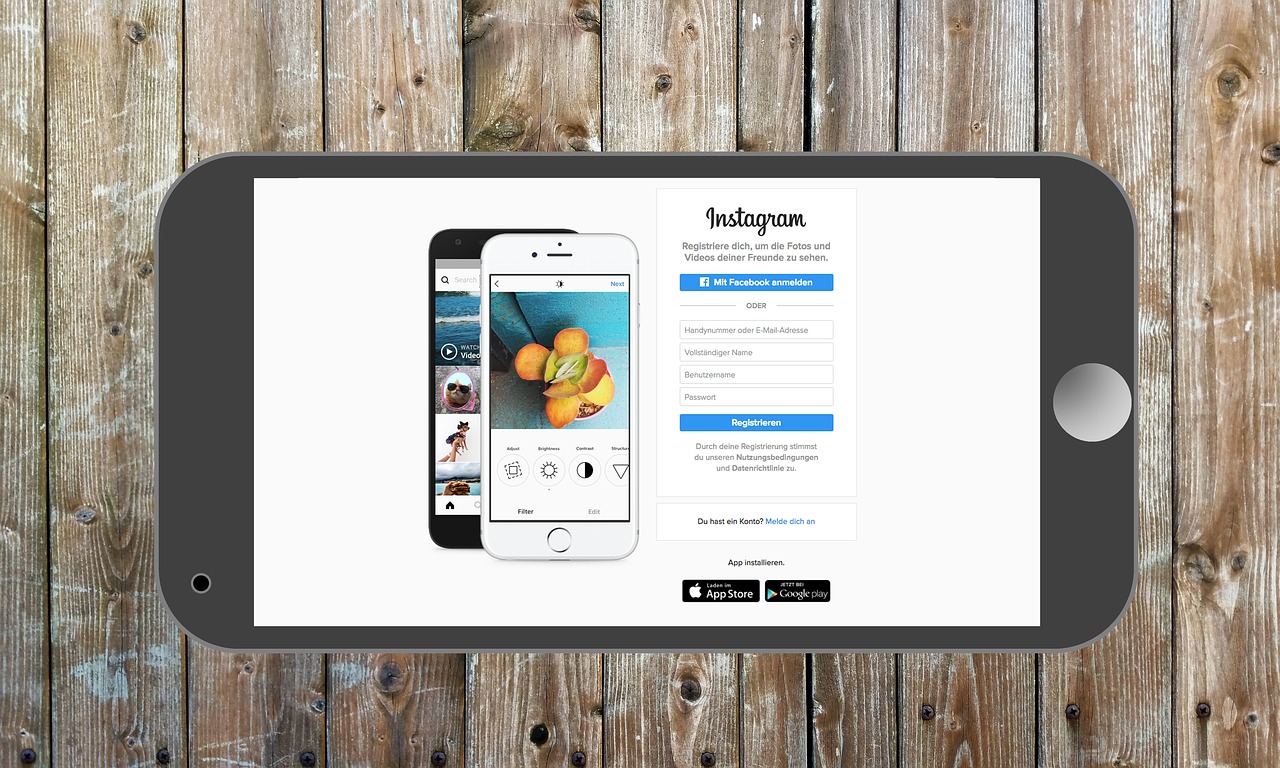 The rise of popular video-sharing sites like TikTok is steadily growing, and Instagram wants to beat TikTok at their own game.
Nonetheless, brands are starting to jump on the bandwagon as Reels is shaping up to be one of the crucial aspects of digital marketing for 2022.
Consumer expectations will constantly evolve, and brands know that they need to move along with it. Since the one billion active users on Instagram are already embracing Reels, it's high time that brands should also do the same.
This article will help brands take a closer look at Instagram Reels. It will also give you several tips and ideas on how to get started on Reels this 2022.
What is it?
Instagram Reels lets users create fun and engaging video content. It offers a set of editing tools for multiple video clips, filters, captions, interactive backgrounds, and more.
There's also a scrollable tab of trending Reels that can be accessed on the app's homepage and the Explore page also feature a lot of Reels. An IG user's Reels can also be used in a dedicated tab right next to the account's Feed.
IG Reels vs. TikTok
Instagram Reels is setting itself up as TikTok's rival, so the essence of Reels and TikTok is the same: to provide users with a creative outlet to share short videos. However, it also has significant differences:
· IG Reels is a feature within the Instagram ecosystem, while TikTok is a platform.
· Video time limit on Reels is up to 60secs while it's 3mins on TikTok.
· Reels shared on Stories disappear after 24 hours while all videos stay on TikTok
IG Reels vs. IG Stories
Brands shouldn't get confused between Instagram Reels and Stories. While they may share similar features, they also have some key differences such as:
· Instagram Reels offer creative tools and effects.
· It can also be shared on IG Stories and has a dedicated section to your profile, like IGTV posts. If you include original audio, the clip will be attributed to you, and other users can use it to create new Reels.
How to make an Instagram Reel?
For brands who have already opted into TikTok over the past year, getting started on Instagram Reels will be a familiar experience. Do bear in mind that Instagram Reels can only be created via mobile. Users can't create Reels on the Instagram Web app.
You can get started on your first Reel by navigating the dedicated Reels button on Instagram. Users can also use the tool to edit and share videos from their phone gallery. Follow the editing tools on the left-hand side of the screen for:
· Audio – Users can browse the Instagram music library or add their own audio. Once you use your original music, it will be attributed to you. Other Instagram users can also use it in their own Reels if it's public.
· Augmented Reality – AR effects can also be added from third-party creators and Instagram's in-house team.
· Timer and Countdown – Users can record their own video hands-free by setting a timer and countdown.
· Align – You can also create seamless video transitions from one cut to the next. Users typically use this feature for things like outfit changes.
· Speed – Users can also adjust the speed of their video or audio, which allows them to create slow-motion or sped-up content.
How do you track IG Reel analytics?
To find out if your IG Reels are engaging your target audience, brands need to keep track of their performance. Instagram's Business and Creator accounts let brands access its Reels analytics on Instagram Insights. Here's how performance metrics for Instagram Reels are measured:
· Accounts Reached – This allows brands to see how many unique Instagram users have seen the brand's Reel at least once.
· Plays – This signifies the number of times the brand's Reel has been played. The number could be higher than Accounts Reached since some users may watch your Reels more than once.
· Likes – This shows how many Instagram users liked your Reel.
· Comments – This shows the number of comments posted on every individual Reel.
· Saves – This signifies the number of times the brand's Reel has been bookmarked.
· Shares – This shows the number of times Instagram users have shared your Reel to their story or sent it to another user.
With Instagram Insights, brands can look up the performance of each Reel and see how it is contributing to the overall performance of their account.
Why should brands start reeling in 2022?
Back when Instagram Stories was first launched in 2016, people called it the Snapchat clone. However, it soon quickly surpassed Snapchat's daily users and became an effective tool to build a brand's online audience.
Similarly, brands also need to grab the opportunity and engage a new audience with Instagram Reels. These are perfect for users who want to view easily digestible content that is creative and entertaining.
Big-name brands have already been using Instagram Reels since Day One. Why don't you give Reels a try? Here are several compelling reasons why brands should start creating Instagram Reels content for 2022:

REASON 1: To showcase the brand's personality
With the highly immersive nature of Instagram Reels, brands have the opportunity to communicate with their audiences in a highly engaging and impactful way. It's a great tool to express the brand's personality. Apart from the brand's curated Instagram feed, Reels can also showcase a lighter and friendlier version of themselves.
REASON 2: To share educational content
Creating educational content is an excellent way to get started on Reels this 2022. From skincare routines, secret recipes to styling tips, there are so many ways that brands can share informative content with their followers and help them learn a new skill. Brands can create simple how-to videos or share pro tips.
REASON 3: To showcase products
Instagram Reels is a great feature to display products. Since they're also shoppable, you can think of Reels as a digital storefront that lets brands show a quick product demonstration. Even if the user does not immediately purchase the item, they might still find it interesting enough to learn more about it and save it for later.
REASON 4: To share BTS footage
Instagram Reels helps brands show authentic and unedited content. One great way to do that is to show some behind-the-scenes footage of the brand. It helps the brand's followers understand who you are, what you stand for, and why you're an expert at selling your products.
REASON 5: To announce exclusive promotions
Using Instagram Reels is a moot point if the brand will just post the same type of content but in a different format on other channels. To give more reasons for users to seek out your Reels. Brands can treat Reels as a unique platform to offer exclusive content and promotions. Adopt a style and content theme that is different from your regular Instagram posts so it can stand alone on its own and stand out from your usual Instagram activities.
Instagram Reel Pro Tips
TIP 1: Use trending music and audio
Looking into the latest trends is one of the easiest ways to gain more reach and engagement on Instagram Reels. Simply look for this

sign in the Reels tab to see what's trending and start making that Reel!
TIP 2: Collaborate with an influencer
This is an effective way to benefit from an influencer's network and reach since the collaboration feature post can also be posted on the Creator's Feed.
TIP 3: Remix trending Reels
Be a little more creative with your own Reel by remixing popular Reels. Your Reel can add a fun, entertaining, and informative spin once you make it your own and re-create it.
TIP 4: Choose an interesting thumbnail
Make sure to pick a good thumbnail that will pique the viewer's interest. You can add a title, text, or quote that adds value to the viewer before they've even seen your Reel.
TIP 5: Share to feed and story
Make your Reels visible on your Feed. Don't forget to share it on Stories too. You can even make it more interesting by adding Polls or Questions to your viewers.
Instagram Reel Mistakes
MISTAKE 1: Blurry
Avoid posting low-resolution videos since the Instagram Reel will become blurry. The resolution for Reels should be 1080 x 1920.
MISTAKE 2: Lacks Value
Whether entertaining, fun, or educational, always post a Reel that adds value. Make sure that your viewer gains something that provides value after watching your Reels.
MISTAKE 3: No BG music
Always add music to your Reels. You can use the Instagram library or your own original music. Adding BG music to your Reels makes it more enjoyable to watch.
MISTAKE 4: No credit to the original creator
It's a given that crediting the original creator is a decent thing to do. Make sure that the brand follows this ethos and credits videos that are not originally yours.
Brands Nailing It on Instagram Reels
Red Bull
Red Bull understands that its core audience is outdoor and extreme sports enthusiasts. That's why their Reels feature interesting footage of professional and amateur athletes doing various entertaining and sometimes death-defying stunts.
Balmain
Balmain's Instagram Feed features highly curated, high fashion content with a grid of catwalk clips and fashion editorials. However, their Reels take a different direction as the brand showcases various behind-the-scene footages, from model fittings of the new collection to an inside look at brand ambassador Claudia Schiffer getting ready event shots.
elf Cosmetics
elf has been really good at posting short-form content on TikTok. It comes to no one's surprise that they're also nailing it on Instagram Reels. Posting tons of Reels of their products with real demos, makeup tips, and must-have items from various influencers make them more credible and entertaining to watch.
Benefit Cosmetics
Besides posting various product demos and showcases on their Reels, Benefit Cosmetics also shares several behind-the-scene footage of their office space. It shows how the brand lives up to its fun and quirky side, even for those working for them.
Let Shakr help your brand jump into Instagram Reels this 2022!
Get ready to jump into the Instagram Reels bandwagon with Shakr. We're here to help steer your IG Reels brand campaigns with winning videos. Shakr will help you create engaging video content that will help increase your brand's visibility on IG Reels.
Want to learn more? Schedule a discovery call with us now.
References:
How to Use Instagram Reels for Business in 2021. (2021). Retrieved 28 December 2021, from https://blog.hootsuite.com/instagram-reels/
Norris, P. (2021). Instagram Reels 101: Everything Your Brand Needs to Know to Get… Retrieved 28 December 2021, from https://blog.socialmediastrategiessummit.com/instagram-reels-vs-tiktok/The Ultimate Guide To Instagram Reels in 2022 By Squared Academy | Bite sized learning. (2021). Retrieved 28 December 2021, from https://www.squaredacademy.com/learn/instagram-reels
The post Instagram Reels: Everything Brands Need to Know for 2022 appeared first on Shakr Video Marketing Blog.
* This article was originally published here