The boom of online video content consumption has led to the rise of various online video analytics tools.
Businesses who want to build and optimize their online video offerings need powerful analytics that cover everything from reach to video engagement to monetization.
What is Video Analytics?
The analytics work on two levels – motion detection and pattern recognition.
· *Motion – It includes examining of each pixel and detecting every movement.
· *Pattern – identify and monitor objects, recognizing objects that have moved, gone, or are new.
Video analysis tools allow businesses to monitor in real-time, and find inconsistencies in videos. The technology is used in many sectors, including – marketing, security & banking, retail etc.
Video data analytics tool pulls data from videos. This data is then used to trigger actions – contact security, start recording/counting, send trademark abuse alert, capitalize on user-generated content, etc.
For building, optimizing, and exploiting video marketing campaigns, you'll need powerful analytics tools. Google Analytics is good, but you will be requiring more.
Invitation to join Global Video Marketers Community
Here are 10 Video Analytics Tools you can use
1. TUBEBUDDY
It is one of the best youtube analytics tools in the market
It has a browser extension that is YouTube certified which means it works according to YouTube guidelines. As it's a youtube analytics free tool so it comes under one of the top video analytics tools.
After installing its extension, it adds a dashboard screen to the youtube page that shows the live streaming video analytics. It is very useful while posting videos as it helps you set the title, description, taglines, keywords etc. that will be essential in improving the search engine visibility of the video.

Check out – Top 25 Global Video Marketing Disruptors
2. VIDYARD
Vidyard provide customers with the analytics and tools they need to drive business growth through video.
It is one of the high rated youtube social media analytics tools which helps you to "Turn viewers into customers."
The Vidyard video platform helps marketing and sales teams get the most out of video content with the tools and data needed to create, distribute and measure the true impact of video.

Get updated with Latest Video Marketing News
3. VIDOOLY
Vidooly is an online video analytics tool and marketing suite. You can check youtube video analytics online to understand the performance of your Videos and channel.
Some of the advanced features of vidooly are like :-
Video tag suggestions
Best time to upload
Competitor tracking
Comment moderation
Connecting brands to the right content creators
Collaboration with influencers
Subscriber behavior analysis
Annotation optimization etc.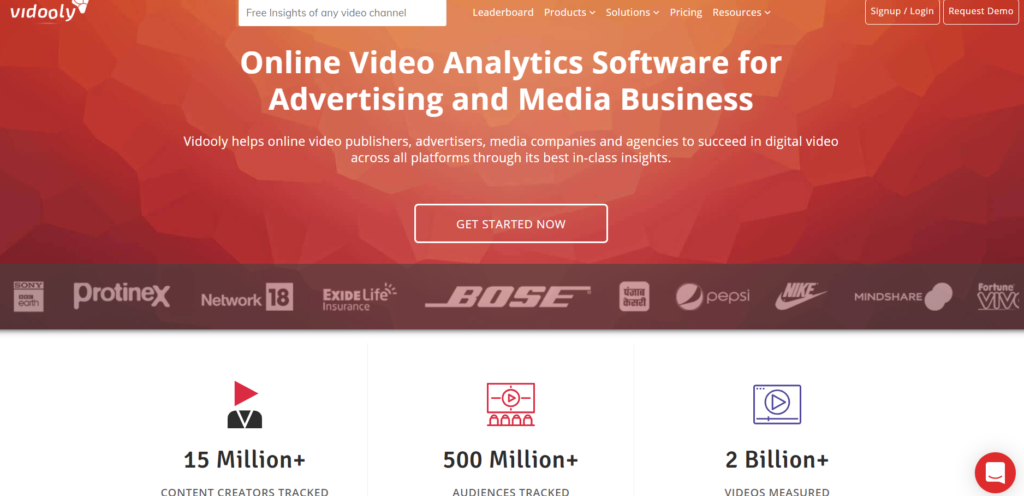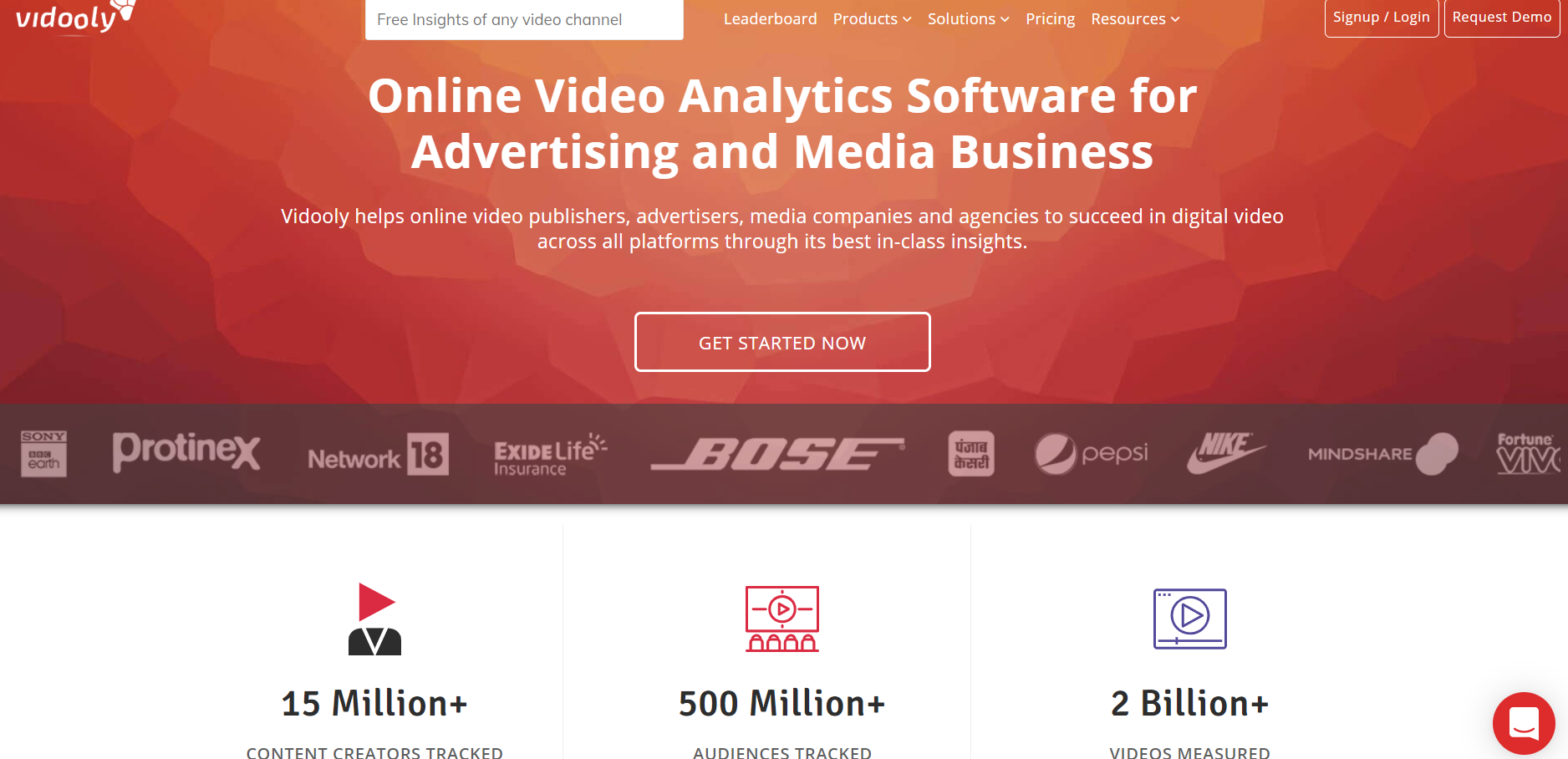 Are you a video marketing expert? Take this quiz
4. TUBULAR
This tool is the leading social video analytics and intelligent youtube video analytics tool which helps you grow and monetize your business.
Tubular has a tool to study engagement in YouTube. It is not a YouTube network or channel with millions of worldwide fans. Instead, it's a youtube analytics tool, that YouTube marketers can use to judge the impact and reach of their video content.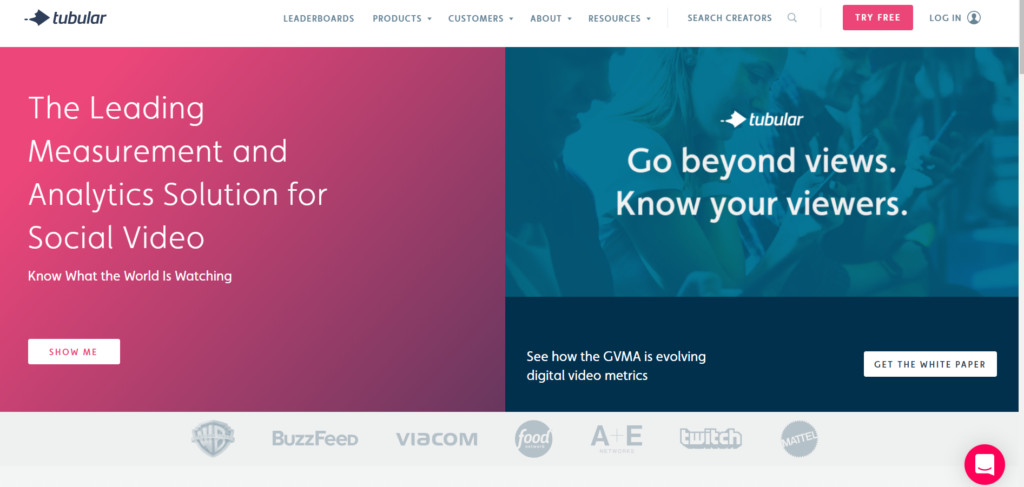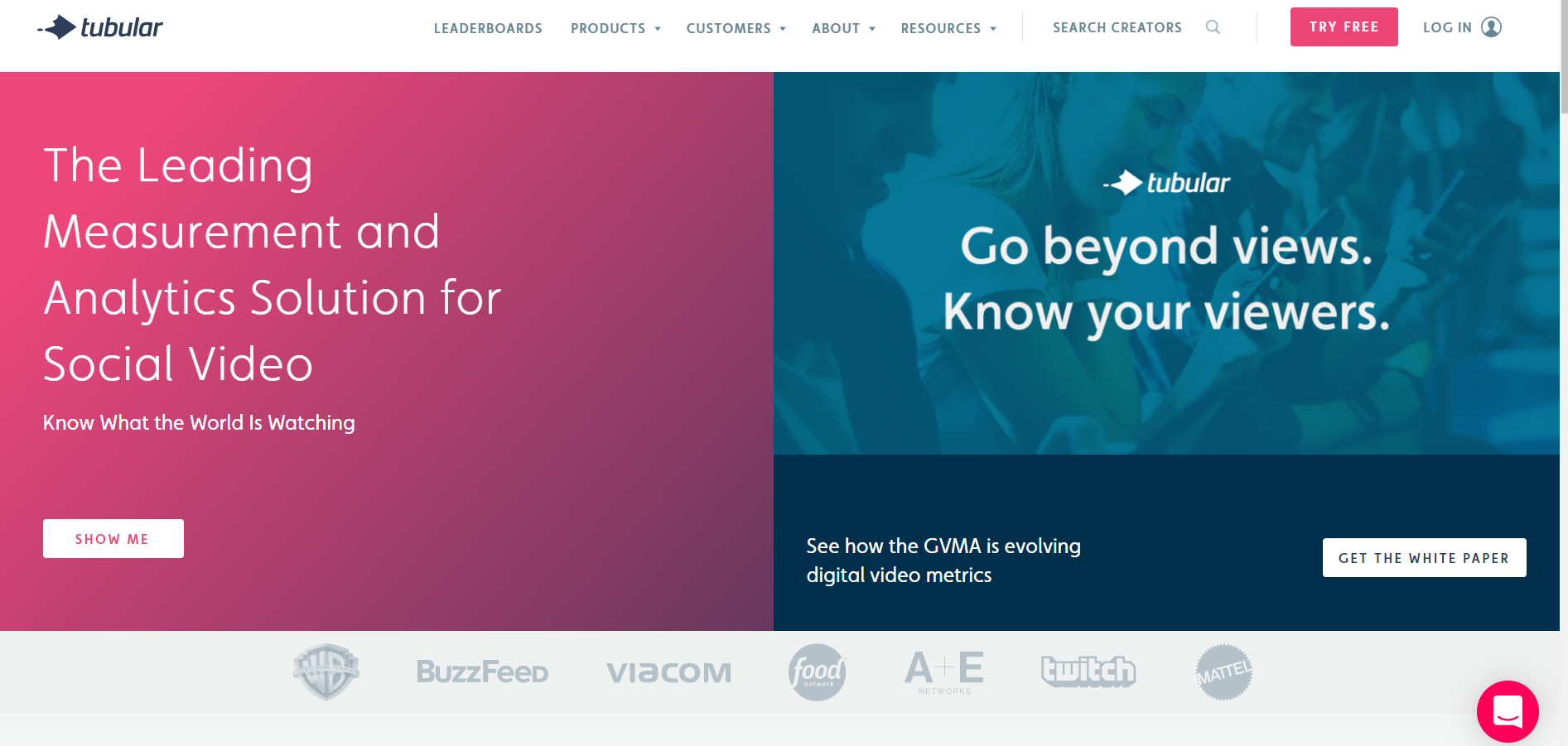 5. VIDIQ
It has a youtube analytics extension for Chrome that provides on-the-spot analytical video data that means it shows the real time youtube analytics as well as provides video content analytics tools to help you research the best topics and manage your YouTube channel. it is one of the top youtube channel analytics tools.
-> Video content analysis (also video content analytics, VCA) is the capability of automatically analyzing video to detect and determine temporal and spatial events.
This tool is very useful to track your video performance on YouTube through YouTube analytics.
The vidIQ panel will give you:
Number of views for the video with the highest views.
Average number of views for the videos.
Number of videos added to the top 20.
Average age of the videos.
Number of times the search phrase appears in the titles.
Number of times the search phrase appears in the description.
Top video creator.

Know the New Things in Video Marketing
6. VIRALSTAT
ViralStat is considered as one of the top youtube video analytics tools.
Its a video analytics research tool that allows you to track – or your competitor's – video campaigns so you can find new video trends and profiles to follow and research. So it is from one of the best video editing companies.
This tool lets you track, compare, and analyze any social video or profile on Facebook, Instagram, or YouTube.
ViralStat Key Features :-
Analytical Reports
Competitor Analysis
Customizable Reports
Content Engagement Analysis
Report Customizability
Campaign Analytics
Competitor Monitoring
Engagement Tracking
Influencer Tracking
Lead Attribution
Post Scheduling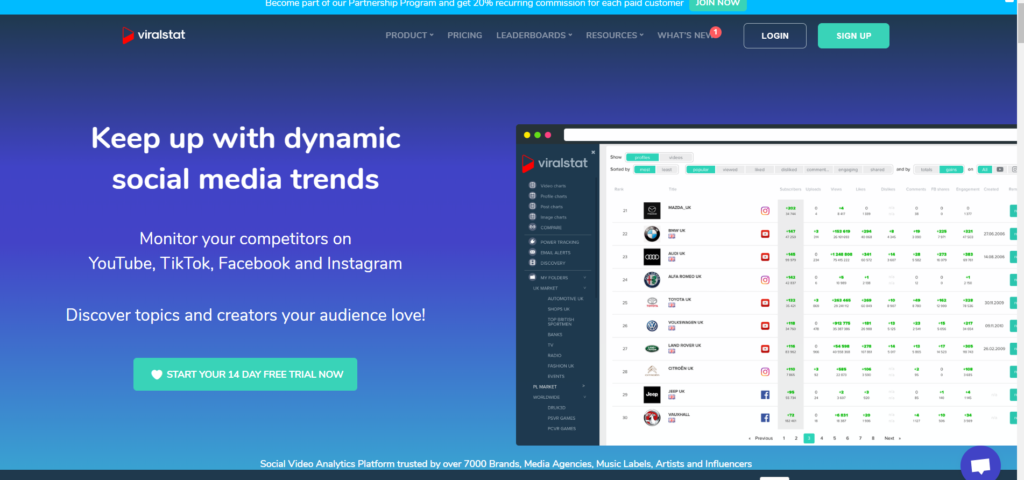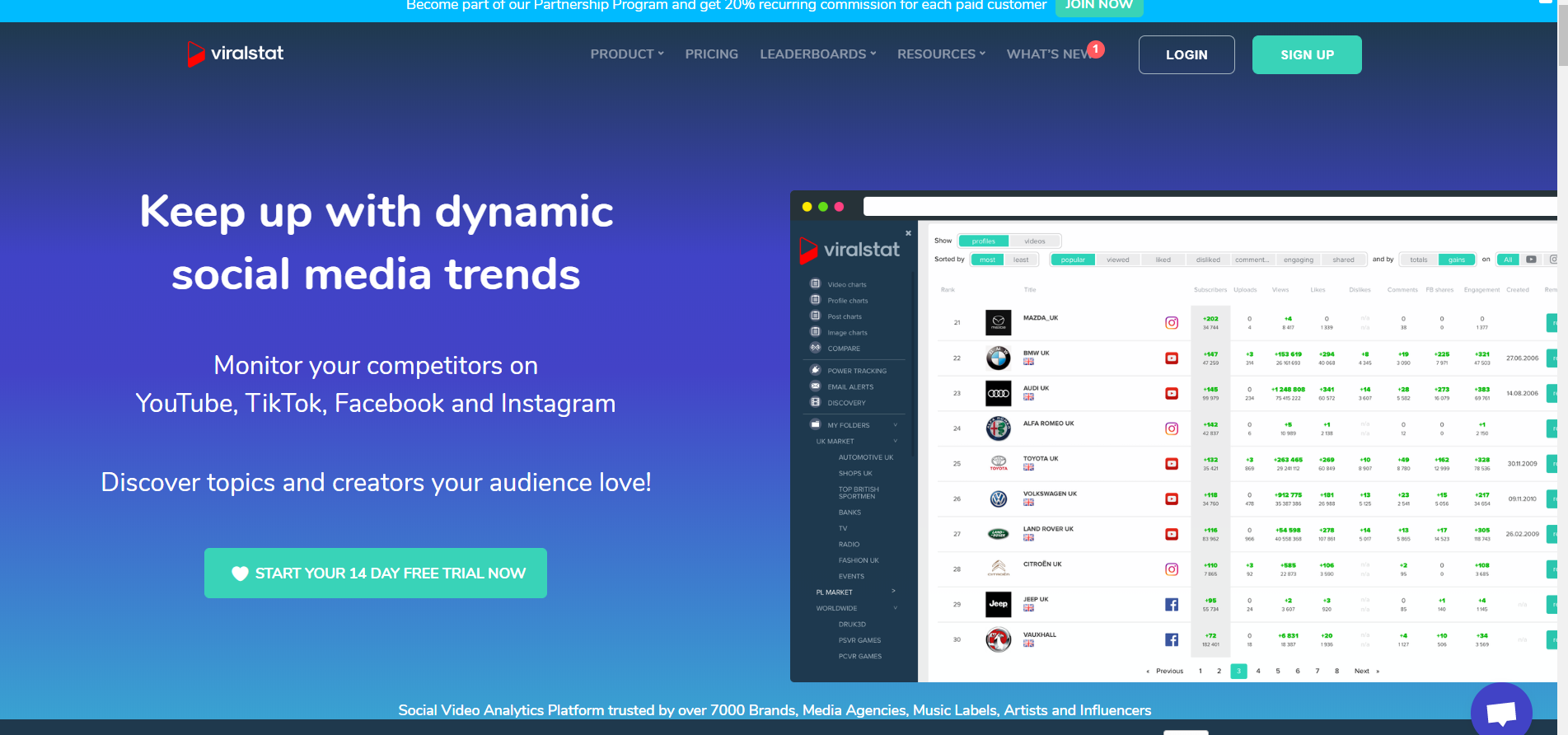 Here are the Top 40 Video Production Companies in India
7. VIDALYTICS
It is an end to end video platform for marketers, with everything you need to host, stream and analyze your videos. So its one of the good video analytics solution for you.
"Better analytics, Better insights, Better conversions."
Features of Vidalytics :-
Video Analytics
Inside Video Search
Mobile Screen Support
Video Streaming
Multimedia Support
Conversion Tracking
Video Data Segmentation
Customization
Enterprise Infrastructure

8. CINCOPA
Video analytics tool
"Using analytics to improve ROI."
Cincopa Video Analytics Live Feed give detailed information about each and every user who has watched the video including the country, view date, video asset name, web page where the video was played, IP and engagement.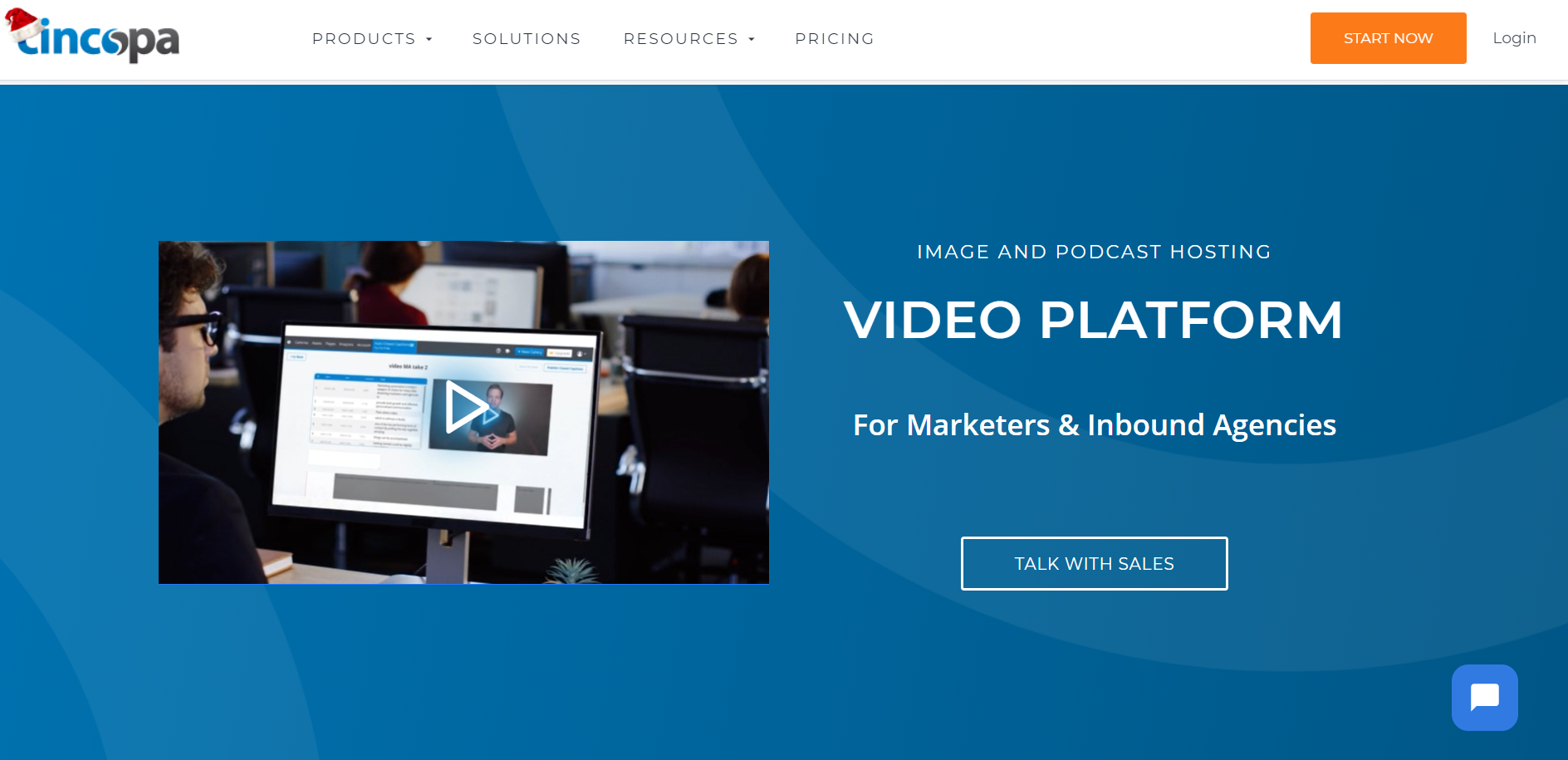 9. WISTIA
It helps in brand awareness and track, marketing performance through its built in analytics and video marketing tools.
People who are watching your video and how they are watching and interacting with it, Wistia stats are the best way to get a complete view of it.
There are lots of different types of analytics which Wistia provides for your videos. That are organized into several categories.
They are high-level stats — account and project-level trends in your videos. Next is, video-level trends and check out total engagement, play rate, and action analytics. And then – viewers data, like heatmaps and email tracking.

10. MEDIA STUDIO
Its analytics dashboard makes it easy to measure performance on Twitter, from comprehensive metrices for tweets and videos to earnings from monetized videos and more.
It's a video analytics platform that manage, measure and monetize your videos on Twitter.
Producer is a new feature that allows publishers to launch professionally-produced live broadcasts on Twitter and monetize directly from Media Studio.
Some examples of the analytics tracked include :
Video stats
Retention rates (25%, 50%, 75%, 100%)
Completion rates (25%, 50%, 75%, 100%)
Total minutes viewed
Call-to-action clicks

About Vidsaga
Vidsaga is a global marketplace for Organisations to create Videos. Consider it as "Upwork/ Fiverr for videos" with Creative script writing and professional project management
The post Top 10 Video Analytics Tools For Businesses In 2020 appeared first on Vidsaga.com.
* This article was originally published here