"Every project or campaign we deep dive into has a business problem we're solving for." – Mayur Hola, Head of Global Brand – OYO Hotels & Homes.
The life of the hotel industry will change after Covid but one thing which would not change is their indomitable entrepreneurial spirit.
OYO comes up with a video campaign to exhibit the above fact and to announce that they along with their partner hotels are ready for the new normal life. Like all their major campaigns, "Fir Badhega India" has been conceptualized in-house by them.
We talked to Mayur, the brain behind this video marketing campaign and learned the story behind.
Read on to know more about him, OYO's internal process of coming up with a campaign, their distribution strategy and more.
Get updated with Latest Video Marketing News
1. What is OYO's internal process of coming up with a campaign?
Brand at OYO is a strategic function that is responsible for guiding and/or producing all content on our paid and organic channels.
We partner every function and vertical and strategically problem solve from an early stage for a project, a launch or a piece of information that has to be communicated across all our various stakeholders; Consumer, partners, employees and investors.
We do this for our hotels business worldwide and our vacation homes business in Europe.
Every project or campaign we deep dive into has a business problem we're solving for.
Are you a video marketing expert? Take this quiz
2. How did you and your team conceptualize this idea or what thought process you shared with the agency?
As with all our major campaigns, "Fir Badhega India" has been conceptualized in-house by us.
We have a super talented team that produces work that is at least at par if not better than the best agency going around. In addition, our content plus ideation game across mediums is way more varied than any single agency can manage today.
FBI (yes we're aware of the ironical acronym) heralds the coming back to life of India's economy.
OYO supports hundreds of small and medium businesses by helping them open up, the allied businesses that supply them and the workforce that is going back to work in all of these establishments.
Our asset partners and employees play their part in helping India move forward, as they stand ready to open their doors to welcome guests back safely. And our guests support us all by allowing us to serve them.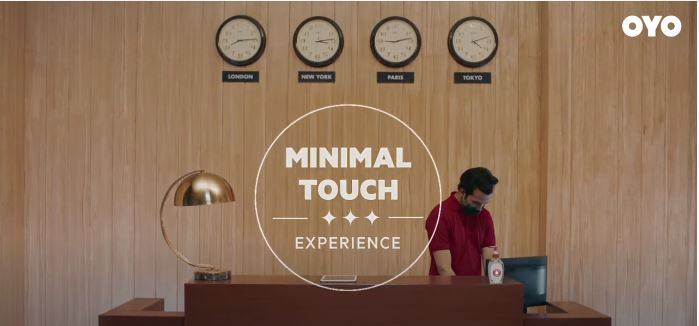 We wanted to keep it easy and not laden with the sentiment. We wanted to bring to life the hopes and dreams of 1.3 billion people in India, to help the economy bounce back but in a new way; a safe way.
Finally, we've enhanced our 'Sanitised Stays' initiative by partnering with Unilever and its hygiene brands Lifebuoy and Domex to enable our partners to scrub clean their properties even better and tagged them on app for our guests to feel super reassured while booking and during their stay with us.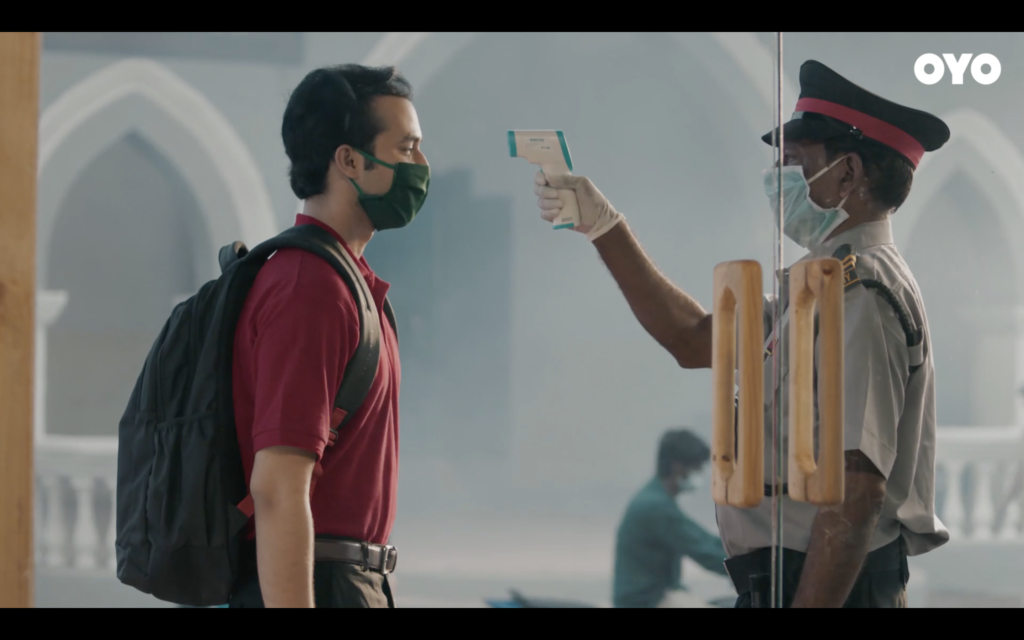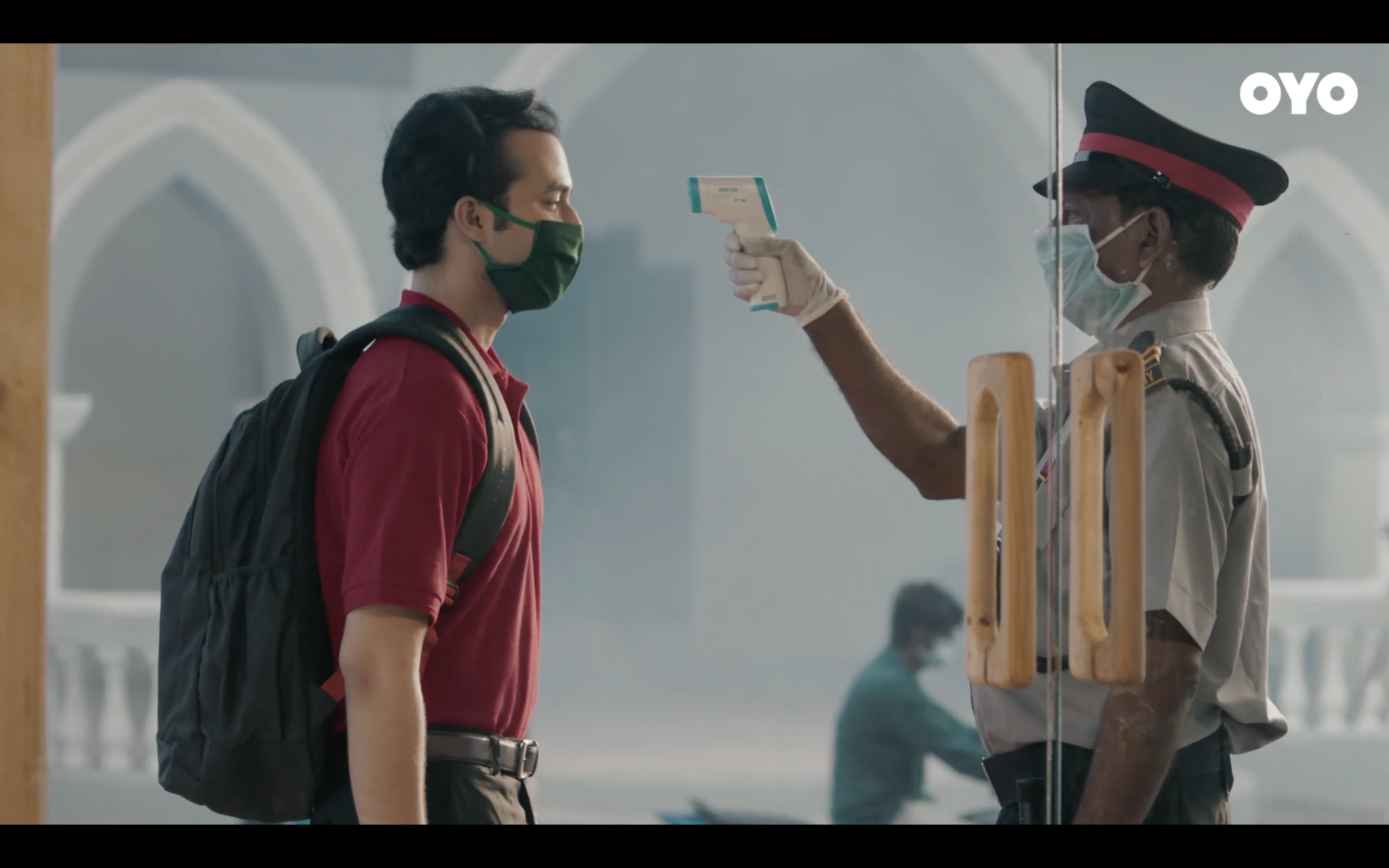 Yes, the brand team gets into enabling the partnership and the detailing on the app in alliance with ops and tech respectively. That's just how cross functional and strategic our role is at OYO.
K Silent films supported us with this production. Anand Karir directed the film simply and with a great deal of authenticity. Hanif Shaikh composed the music and a Kashmiri folk singer – Noor Mohammed recorded it for us at a studio in Srinagar.
He accompanied his singing with a Rubab, an Afghan musical instrument, and came up with the most beautiful theme for the music; 'spring arriving in the valley', which has already struck a chord with our audience.
Know the New Things in Video Marketing
3. What's your video distribution strategy? Was there any change because of the pandemic?
We've focussed our distribution amongst our frequent user base (referred to as power users) which by itself is a huge audience. We're targeting them via our own direct channels and digital/social media in addition to display for retargeting.
We've made it visible to our hotel owner partners via the co-oyo app which is designed for them to manage their properties and interact with us. In addition we've reached out to them with mailers, notifs etc.
We've concentrated on this core audience with the single minded goal of increasing awareness of our Sanitised Stays initiative. We're able to actively track and measure the activation rates of this audience. And to survey the delta in awareness.
Mass dissemination of this campaign in these times would be wasteful and unfocussed with the uncertainty, restrictions and lockdown variance across different States.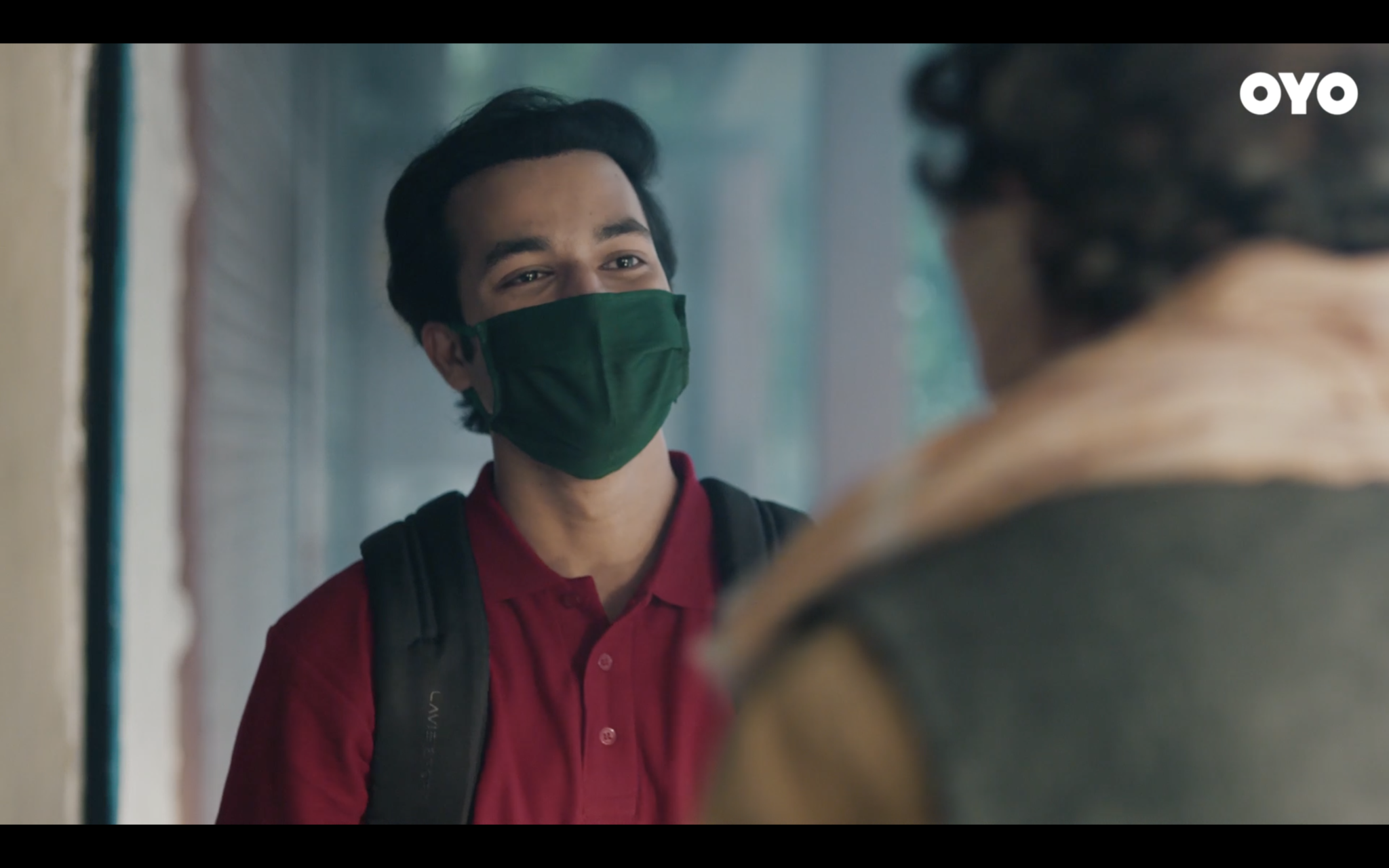 Check out – Top 25 Global Video Marketing Disruptors
4. What advice would you like to give to our community members (budding marketers) when it comes to planning ad campaigns?
Use data to unleash insight. Then set the creatives loose. The reverse works equally.
Don't preempt the output. Say, 'Surprise me' as Anton said to Remy in Ratatouille.
Each medium deserves equal attention and invention. Would you like different portions of the same dish served across all courses in a meal?
Distribute to all stakeholders using all the relevant channels with focus on quality. You'd be amazed at how a well written notif or a good mailer informs more people than an average film or a tepid social post.
Set the right metrics at the start of the project, not at the bottom as I have here. For eg. Don't get judged for sales if your goal is awareness. Yes the ultimate goal is conversion but you can't get married to someone by staring at them across the room (that's just creepy). You go over and introduce yourself first.
Learn from Video Marketing experts
5. Please name the team behind the campaign?
Brand Creative:
Prateek Suri
Rajat Agarwal
Yudhajit Mukherjee
Adityajit Sherrill
Tanushree Majumder
Brand Strategy:
Nishant Jayaswal
Brand ops:
Sanghamitra Chakraborty
Isha Sharma
Kassandra Pinto
Akanksha Bakshi
Invitation to join Global Video Marketers Community
About Mayur in his own words
Air Force Upbringing
Air Force kid, born in Delhi. Bounced around the wooded pathways of Kasauli in urchin mode.
Played every sport possible amongst the elephant grass of Bareilly Air Force Station with Chetaks and Cheetah choppers taking off on sorties in the background. My wonder years > Your wonder years.
Black sheep
Finished school in Del, did Eng Hons and 3D animation. Taught animation, developed computer games, finally shifted to advertising at the turn of the century.
Millennially mixed up before the term was invented. Guns n Roses, farmhouse raves, hangover weekends, enfant terrible.
Truth well sold
McCann, Contract, Grey, McCann, TBWA, Ogilvy, McCann, Contract, Havas. Ta-na-na-na-na-ri, oh pija aaye free, Little Drops of Joy, Shauq Badi Cheez Hai, Vishwaas Karo, USHA hai toh asha hai, Dish Sawaar Hai, Boy Browsing, Cheesy happy feeling,
It's not a selfie, it's my self, Bittooji ki beemer, Used gaadi ki bum mein dum hai, Shaitan ki jaan, Choose your twinkle. ABBYs, Kyoorius, Cannes, Spikes EFFIEs.
OYOyoyo
Indian unicorn gone global. Rocket ship on steroids. Never a dull day. Back to school. Like a kid in a candy store.
Challenge meets opportunity meets challenge. Tech and data upgrade. Once an OYOpreneur, always an entrepreneur.
FAQs
Designed computer games. Published a children's book. Bake on occasion. Surf when I'm on water. Ride a bike when on the road. Play football when there's a ball around.
Graphic novels over novels. Air over air conditioning. Wine over beer. Enough about me already. Head over to mayurhola.com for more.
Here are the Top 40 Video Production Companies in India
About Vidsaga
Vidsaga is a global marketplace for Organisations to create Videos. Consider it as "Upwork/ Fiverr for videos" with Creative script writing and professional project management.
The post Use data to unleash insight. Then set the creatives loose. The reverse works equally – Mayur Hola appeared first on Vidsaga.com.
* This article was originally published here