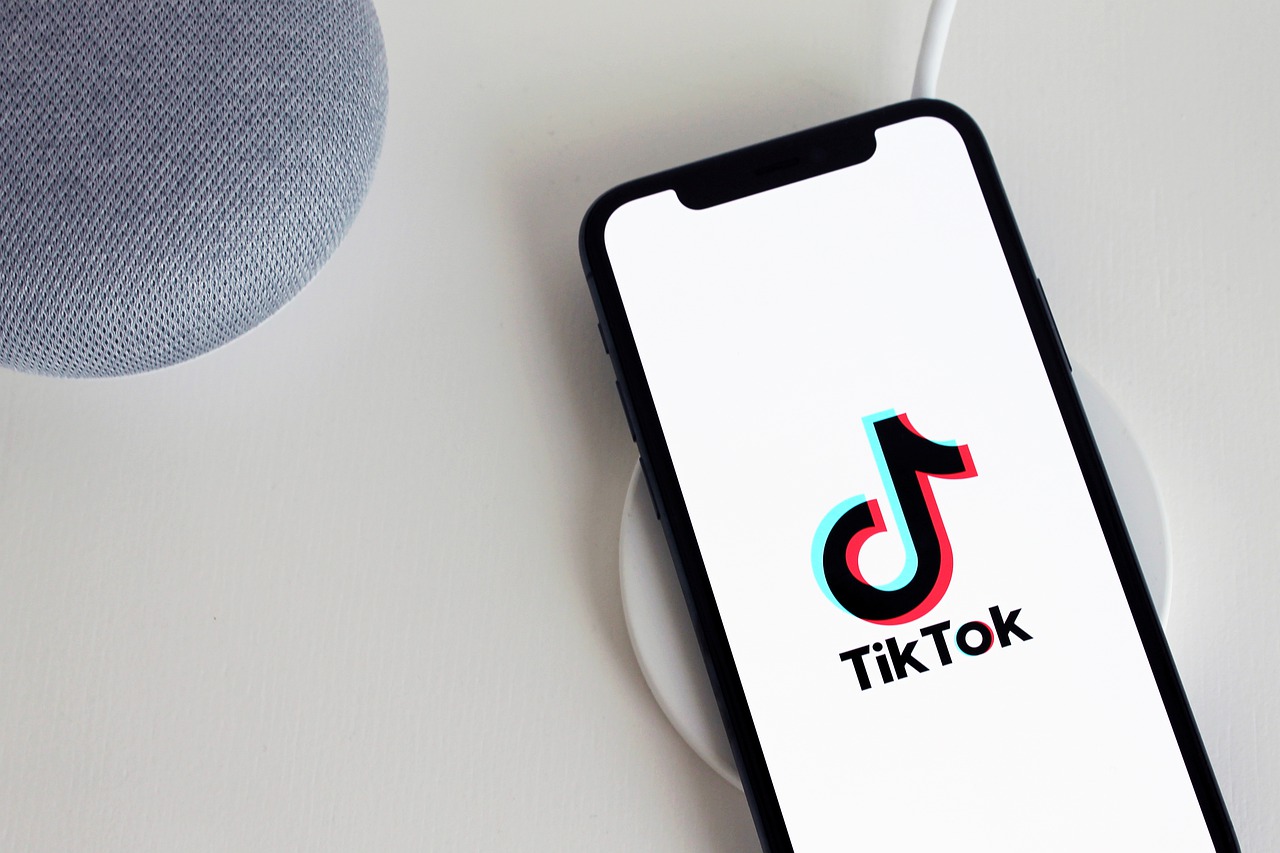 In a world where consumers are getting exposed to many video ads per day, it's becoming clear that a straightforward ad wouldn't make much of a difference to cut through the noise.
Still, brands need to also be concerned about overexposure.
According to Google, whenever consumers see the same videos played repeatedly, it can lead to frustration and decreased brand equity.
This is why an effective video marketing strategy is essential for brands to help maximize their video ads.
Brands need to have an effective video marketing strategy and storytelling ideas for social media platforms like TikTok, including dos and don'ts, tips and tricks, and creative examples from brands in this article.
A Brand's Video Marketing Mission Statement
Similar to crafting a mission statement for the brand's content strategy, it's advantageous to have one for your video strategy too.
Joe Pulizzi, the Founder of the Content Marketing Institute, understands the need for a mission statement that serves as a helpful tool to bring forth a brand's strategy. In addition, it gives teams a compelling easy-to-recall message that will provide an overall direction to a video marketing strategy.
A simple one-liner statement that answers these questions would do:
· What type of content do you plan to make?
Whether it's for entertainment or educational purposes, the brand's identity and target audience should determine the type of post they need to create.
· Who are you making this content for?
A detailed outline for the target demographic is needed to create videos that will appeal to the audience.
· What should your audience take away from your videos?
Determine what value, tasks, or goals the video will add to help the target audience achieve what they want to accomplish.
Video Marketing and Storytelling on TikTok
When it comes to posting frequency and storytelling, video-sharing platforms like TikTok can provide a niche audience for brands.
It should be noted that compared to other social media platforms, brands on TikTok can go viral with just several followers. The secret is for brands to upload original, entertaining, and shareable content with compelling storytelling.
TikTok has often been disregarded as a platform for the Gen Z crowd. However, studies showed that recently, it is also gaining popularity among Millennials and other older users. In fact, 25 to 34-year-old TikTok users grew from 22.4% to 27.4% from January to April last year.
If your brand wants to create content for students or young professionals, these users might already be on TikTok.
As such, forward-thinking brands need to start building their own TikTok video marketing strategy. Here are several compelling points on why it's important:
Why do you need a TikTok video marketing strategy?
· Impressive reach and engagement
TikTok's unique advantage is that it's a great platform to build genuine connections with your target audience. Collaborating with influencers, creating, and participating with brand challenges will help the brand win the trust of the TikTok audience and boost its online reputation.
· First-mover advantage
While it may have a lot of potential, TikTok marketing is still in the early stages. Many brands are still analyzing their long-term viability. If your brand delves into TikTok now, it will likely face less competition. By the time competitors enter the platform, your brand would have been established already.
· Low barrier entry
More than production value, TikTok users value creativity and originality more. That's why brands do not need a high video production budget to start making TikTok videos. As such, TikTok video marketing is ideal for all types of businesses, regardless of their size.
Why do you need to rethink how to approach TikTok from the usual video marketing strategy?
· To process a ton of unique brand experience for your audience.
With any type of video posted online, brands need to process a lot of contextual information about what the target audience is seeing and hearing in just a few seconds. As such, a successful video ad needs a compelling story that will unpack the brand's unique context and convey it with the appropriate mode and tone in the video.
· To be guided by the right post frequency sweet spot.
Depending on viewing habits on TikTok, users can be over or underexposed on video ads as they shift between devices. When it comes to video posting frequency, there is no magic number. Brand awareness, product maturity, and campaign goals will all play an important factor.
When it comes to video ads sequencing, Shakr has built advanced and powerful video automation solutions that enable brands to scale their video creative effortlessly.
· To unravel the storytelling potential on video (variety + frequency).
TikTok users are compelled to remember great storytelling. Video ad frequency will allow brands to post TikTok videos that tell great stories to their consumers. With the right creatives that use unique narrative journeys, creating TikTok ads highlighting the brand will drive higher frequency.
Shakr enables brands to create personalized and localized ads with bespoke video creatives that drive video performance on social platforms like TikTok.
· To consider the right content for the right platform.
Knowing where a particular video will be hosted will largely depend on the type of content that brands created. TikTok users value genuine and authentic content. Therefore, they are more inclined to watch brands post videos that are unfiltered and less edited than other platforms like Facebook or Twitter.
· To allow time for content creation and testing.
Just like any other video marketing campaign, brands need to allocate adequate time and resources for A/B testing on video creatives. Creating the right type of video content on the TikTok platform will take multiple rounds of reviews and trials. It's a bit difficult to nail it the first time around, so make sure that your brand has enough time to polish the video ads.
Video Marketing Dos and Don'ts on TikTok
Don't create ads; make TikToks.
Brands need to remember that TikTok isn't like any other social platform out there. Repurposing videos from Facebook or Twitter will not work here. Similar to learning a language, brands need to learn how to "speak TikTok" before posting on the platform.
Don't be subtle.
Subliminal ads don't work on TikTok. Brands should get their point across as clearly as possible. They should make a concise statement that will instantly hook their viewers. If they don't, TikTok users will just be compelled to swipe and ignore the brand's video.
Do authenticity and show what you do best.
A brand's day-to-day operations can mystify most consumers. Make the brand more relatable by posting behind-the-scenes content and show TikTok users what your brand is good at.
Do quick tips and fast facts.
People like to learn new things, especially if it doesn't take too long. Quick tips and fast facts about the brand will provide great TikTok content. It garners a nod of approval from your audience since they have learned something new, but it will also leave them wanting more.
Do technical or comedic, but NOT both.
Brands should either be technical or comedic on the TikTok platform, but never both in one video. There should be no in-between; otherwise, the viewers will just be confused about the purpose of the video.
Tips and Tricks to TikTok Success
TIP 1: Cross-promote on social media.
Brands can cross-promote their TikTok videos on other social media channels like TikTok and Instagram to drive traffic to their account. Similarly, brands can also cross-promote their Instagram account by linking it to the brand's profile or adding social handles at the end of its TikTok videos.
TIP 2: Post as often as possible.
While some TikTok videos go viral immediately, most of them take a lot of work. Create a strong presence on the platform and post on TikTok often to help the brand grow and succeed.
TIP 3: Find a niche.
Niche content is extremely popular on TikTok. While watching videos, find out what type of niche content are your target audience watching on the platform. Then, focus and start thinking about how to create niche content for your own brand.
TIP 4: Get good lighting.
While users expect authentic and unfiltered videos on TikTok, it's still essential to have the basics in the bag. As such, good lighting for your videos is important to improve the overall quality of your brand's TikTok posts.
TIP 5: Use trending sounds.
If your brand's TikTok videos use trending sounds, it has a higher chance of being shown on the For You Page of TikTok users. Brands can simply search for the trending sounds in TikTok's playlists when they want to add sounds to their videos.
Fuel your creative juices with these winning brands on TikTok
ELF Cosmetics
ELF Cosmetics is one of the most successful brands on TikTok. The brand actually invested in their TikTok video marketing and commissioned a song for the "Eyes Lips Face" campaign. ELF initially worked with influencers on the platform with videos that used #eyeslipsface. Since then, the campaign has blown up to 3.8 billion.
Guess
Guess had a good start on the TikTok platform by launching a #InMyDenim challenge. Having the first-mover advantage, Guess is one of the first fashion brands to go on TikTok, and their first hashtag challenge was a great success that garnered over 38 million views.
NBA
NBA is also one of the early adopters of the TikTok platform. Racking up around 12 million followers on the app, NBA keeps things funny and light with a lot of memes and comedic videos that are also on-trend.
HP
Proving that any brand can be on TikTok is HP printers. They kicked things off on the platform with the #HPCoachellaDreamland challenge and enlisted the help of TikTok influencers to kick off the challenge. The video has over 176 million views.
San Diego Zoo
Cute animals are definitely a great subject for viral TikTok videos. San Diego Zoo knew how to harness the "awe factor" of baby animals with their posts. They have a baby cheetah licking a bloodsicle and a baby elephant their mom during World Elephant Day.
Shakr will help you and your brand ramp up your video ads strategy on TikTok.
We're here to help you create successful ad campaigns with winning video marketing strategies on the hottest video-sharing app today. In addition, Shakr will help you create engaging video content that will help increase your brand's visibility on TikTok.
Want to learn more? Schedule a discovery call with us now!
References:
25 Inspiring Brands on TikTok to Fuel Your Creative Strategy. (2021). Retrieved 28 June 2021, from https://wallaroomedia.com/blog/social-media/tiktok-brands-examples-strategy/
The Beginner's Guide to TikTok Marketing. (2020). Retrieved 28 June 2021, from https://www.hustlr.com/the-beginners-guide-to-tiktok-marketing/
The Ultimate TikTok Marketing Guide for Small Businesses in 2021 – Boosted. (2021). Retrieved 28 June 2021, from https://boosted.lightricks.com/the-ultimate-tiktok-marketing-guide-for-small-businesses-in-2021/
Think With Google. (2021). Retrieved 19 June 2021, from https://bit.ly/2UKeNoH
Think With Google. (2021). Retrieved 28 June 2021, from https://bit.ly/3jpArsJ
TikTok Marketing Tips. (2021). Retrieved 28 June 2021, from https://zapier.com/blog/tiktok-marketing-tips/
Video Marketing Strategy: What You Need to Know to Succeed. (2021). Retrieved 28 June 2021, from https://www.vidyard.com/blog/video-marketing-strategy/
The post Using an Effective Video Marketing Strategy for 2021 on TikTok appeared first on Shakr Video Marketing Blog.
* This article was originally published here